Inside Aging's Digital Marketing in Healthcare and Aged Care masterclass series is designed to teach you how to discover, engage and retain prospective clients and differentiate your business.
The aged care sector is experiencing significant changes, including greater transparency for consumers around quality and safety via a star rating system to be introduced later this year.
More so now than ever providers need to be able to manage all facets of their brand reputation, and creation of marketing strategies that build a customer pipeline and trust and positive sentiment around who they are and what they do – crucial for being seen as an employer of choice in the current labor market!
The training program consists of 4 x 90-minute online sessions beginning October 13 and running weekly until November 3. Video recordings will be provided at the end of each session for ongoing reference and sharing with your team.
Specifically designed for the aged care and healthcare sectors, the series will be led by SMK founder and CEO James Fitzgerald, who has trained thousands of marketing and communications professionals in using social media, marketing and media channels more effectively since 2010.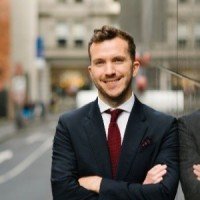 Each session will provide a highly engaging approach to mastering the subject and is designed to ensure participants are able to take away actionable insights to improve their business and deliver immediate ROI.
Program and dates:
All start times are 1 pm Sydney/Melbourne/Canberra time
October 13, 2022 – Maximizing Engagement & Organic Reach in Social Media
2022 social media algorithm updates
Maximizing new and under-utilized organic features
October 20, 2022 – Developing High Converting Social Advertising Campaigns
How to turn social media "Likes" into dollars
Social ad strategies, balancing reach with action
New creative trends and copywriting best practices
October 27, 2022 – Unlocking the Power of Google Search To Drive More Leads
2022 search engine optimization (SEO) trends
Attracting more local traffic with Google Maps & Google My Business
How to create high-performing Google Ads
November 3, 2022 – Navigating Online Threats, Risks & Protecting Reputation Online
Building an engaged community & managing online risks
Managing daily outrage in the "Cancel Culture" age
Defamation in social media, user privacy and data protection
The entire program is priced at $1195 plus GST with an early bird offer of $995 plus GST available now.
Bookings can be made using the link below or an invoice can be requested by emailing [email protected] (Questions about the training can also be directed to this email)
We ran a version of this event last year – what some of our course participants had to say:
"I have just watched Session 3, which was great and I found very helpful, particularly the free tools that will help to work out what keywords people are using in searches. And, how to use it in conjunction with Google Analytics, which I have but didn't really know what to do with. I will be going back to review this session again once I put things into practice."
"I've been really enjoying the training series so far, thanks."
"The AnswerthePublic tool is fantastic! I've been playing around with keywords and have a plan coming together for my website now"