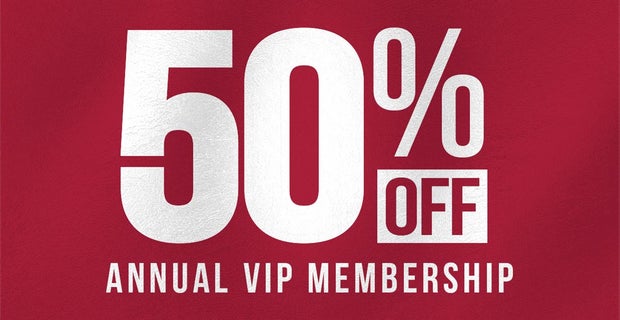 It's probably an over-asked question from reporters, but get ready to hear this one a lot as college football teams across the country kick off fall camp, "Coach, who is emerging as a team leader, right now?" For Arkansas, that question is a lot more obvious because it takes place right up in the middle of the offense and defense… in addition to some other spots.
Now, there will be younger players who emerge and decide to take on more ownership of their position group. Maybe it's a guy like Raheem Sanders at running back? Maybe it's a transfer like Jadon Haselwood at wide receiver? But ask any coach in the country where they could have leaders first on their team, and they'll tell you straight up the gut.
"You have a corner sitting way over here, it's hard for him to lead the other side of the ball if that makes sense," Arkansas coach Sam Pittman said following the first day of 2022 fall camp. "I do know this, that you better have a good center, and we have one. You better have a good quarterback. We have one. You better have a good running back. We have several…
"And then linebacker wise, with Bump coming back, that was huge for us that Bumper came back along with [Dalton Wagner]. It's huge. It's going to allow us for Pooh (Christopher Paul Jr.), and [Jordan Crook] and those guys Manny Powellthose guys [Kaden Henley]to keep coming on."
Arkansas also has a stud at middle safety in Jalen Catalon, who did things as a freshman defensive back in the SEC that hadn't been done since 2007 when he had at least 95 tackles and three interceptions. And Catalon had 99 tackles and did it in only 10 games against only SEC competition in 2020…
"I think we did a lot of good things. We've got some things we've got to clean up for sure, but that's part of it being day one," Catalon said. "Each day you're supposed to progress and get better. We expect to have some mistakes. That's why we have coaches and come in the next day and watch the film. We'll come in as a group and fix them."
He was a preseason All-American before last season, but a bad shoulder and broken hand forced him into the training room and off the field the second half of the season. He's still a Phil Steele preseason All-American in 2020 and is listed in the first round of several NFL mock drafts for 2023. Check.
Where else? How about the guy who touches the ball first each single play? The center. Ricky Stromberg is a senior, a returning All-SEC selection and a preseason All-SEC first team selection and is embarking on his fourth season as a starter. Check. And everybody wants a leader at quarterback. Junior KJ Jefferson is a returning starter and was a team captain last season. Check.
"KJ was here last year, he's a great quarterback," Arkansas center Ricky Stromberg said. "And he's super confident. I mean having him behind me, like I'm super confident, and just knowing that he's coming back and he's gonna build his leadership. The way he plays, it's just it's unbelievable to have that behind me. The confidence is just crazy."
It would obviously be nice to have another guy on defense who makes calls and can see more levels. The Razorbacks have a returning and preseason All-SEC selection at linebacker Bumper Pool. He's also a senior and is coming off back-to-back 100-tackle seasons. He's also just 60 tackles away from the all-time school record of 408, set by Tony Bua from 2000-03. Check.
"That's one thing coming back this fall camp, we feel like we just kind of continued the process," Pool said. "We didn't restart anything. We started where we left off. I'm just really excited with all the young guys coming in. We started going 1s and 2s on one field. Get that rotation started early and get those guys in. "
And as an added bonus, the Hogs have a veteran redshirt senior at nose tackle Isaiah Nichols. Again, that's more strength right up the middle.
"I think Isaiah has stepped up as a big leader this year," Stromberg said. "He's like one of the old guys on the team. So in that aspect he has stepped up a lot. He's a great teammate and he's going to keep getting better and better."
Check, again.