It seems almost out of place in the middle of downtown Greenville, 32 miles away from the stadium known as Death Valley. But that unmistakable orange logo looming high above One City Plaza at the intersection of Main and Coffee streets is indeed the Clemson tiger paw — in this case signifying not performance in football, but in real estate development.
Since 2013, Greenville has been the home of Clemson University's graduate program in real estate development, a master-level track that uses its downtown location to add real-world relevance to the theoretical applications taught in the classroom. The Clemson "MRED" —short for Master's in Real Estate Development — typically has about 40 students, and over the years its graduates have filtered out into numerous facets of the Upstate real estate industry.
"Students will come into the program and ask, 'Do you specialize in any given sector of the real estate development industry?' And the answer is generally no, "said Dr. Dustin Read, the program's director. "We're providing students with a foundational understanding of real estate development that should transcend every product type. So our students should be in a reasonable position to go out and accept jobs with companies that are developing shopping centers, office buildings, industrial parks, apartment complexes, residential subdivisions, hotels, and a number of other niche product types that many people don ' t even think of. "
One of just nine real estate development graduate programs nationwide, the program relocated from Greenville to Clemson to "provide a more urban and dynamic setting for our students," then-director Dr. Robert Benedict said at the time. After initially settling at the former Bowater Building, the Clemson MRED program moved into its current digs at One City Plaza, a 400,000-square-foot mixed-use building offering state-of-the-art classrooms and academic facilities.
"Clemson is a smaller market, so there were fewer opportunities to go tour development projects, meet with real estate developers, or bring real estate developers into our classroom as guest speakers or as adjunct lecturers," Read said. "Greenville really opens all of that up. It allows us to be connected to the industry almost every day, in lots of different ways. And as Greenville has grown and become more sophisticated in terms of the real estate development taking place here, it's really created this unbelievable learning laboratory for our students. "
Opening doors of opportunity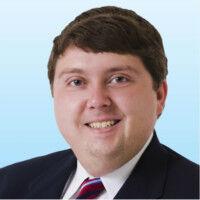 Brockton Hall, vice president for industrial services in the Greenville office of Colliers South Carolina, graduated from Clemson with a bachelor's degree in construction science and management, and had lots of work experience in the construction industry. But in order to pursue the career he wanted in real estate development, Hall knew he needed to take another step.
The Clemson MRED program helped Hall "round out the rough edges" left over from his construction ad real estate experience, he said, and taught him other elements of the industry he would have struggled to master on his own. "My biggest weakness coming out of undergrad was finance experience and understanding how to underwrite and finance a real estate project and the different sources of funding available. I had the building and design side down, "Hall recalled.
"The professors walked us through the development process and used practical and real world experience to train, us so that when I graduated from the program I had the tools I needed to get hired by a firm and contribute in a meaningful way to that development team once I got there. I ended up going more of a real estate brokerage route, but the skills and training helped me to quickly advance my career. I still use the development training on my own projects that I work on outside of my brokerage practice. "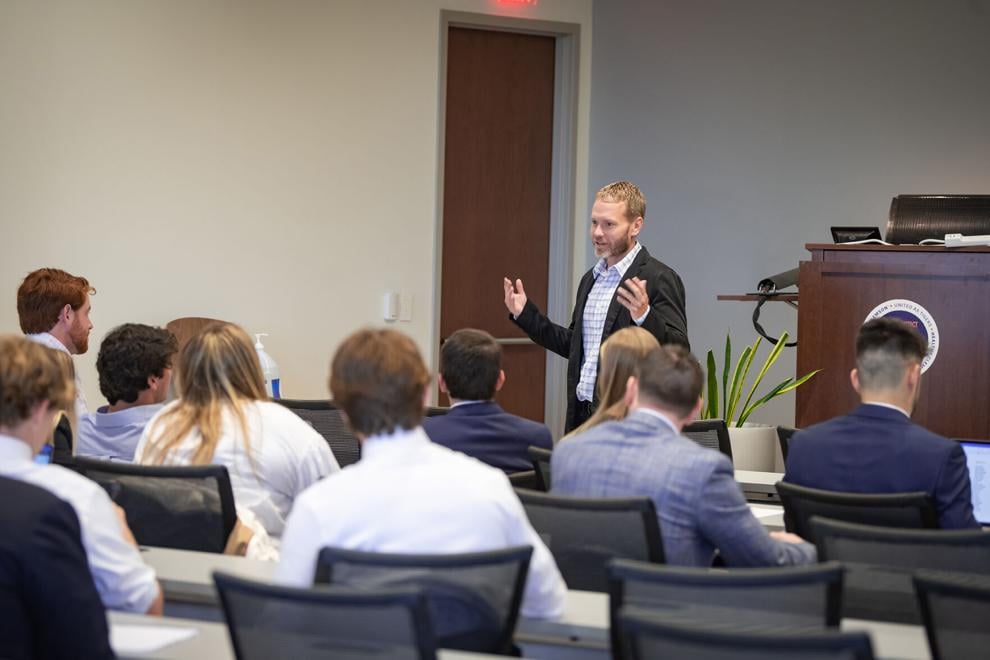 Notable Clemson MRED graduates in the Upstate real estate development industry include Shelby Dodson, first vice president with the advisory and transaction team of the commercial real estate firm CBRE; Austin Knapp, head of development for the multifamily group Middleburg Communities; Seth Peterson, director of development at Greenville's Graycliff Capital Partners; Anthony Rowland, executive director of acquisitions and transactions and RealOps Investments in Greenville; Brett Basnight, partner at Longbranch Development in Spartanburg; and Holly Douglas Schaumber, principal at Douglas Development in Greenville.
Clemson MRED grads also hold notable positions well beyond Greenville. Kris Simmons is development director at the Charleston office of the SunCap Properties, Craig Gearhart is director of development for Greystar in Atlanta, David Loveland is senior development manager of global supply chains for Target in Minneapolis, and Bhavik Thakkar is principal architect for The Habitat Collective in India.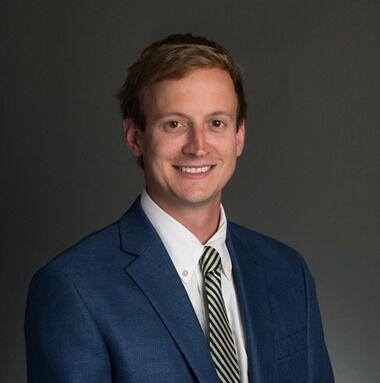 Like Hall, Blake Muldrow was a construction science major at Clemson; once he heard about the MRED program as a sophomore, he spent the rest of his time as an undergraduate trying to get into it. "It's been one of the best decisions of my career," Muldrow said. "The program opens many doors in this industry."
Through a Clemson MRED network event with the Urban Land Institute, Muldrow met Russ Davis, founder of Davis Property Group and Homes Urban, a boutique multifamily development company. Two years into the MRED program, Muldrow started working for Davis at Homes Urban. Eight years later he's still there, now as vice president.
"The MRED program introduced me to the Urban Land Institute, and I am still active in that organization today serving on the Young Leaders Council and formerly on the Upstate Executive Committee," Muldrow added. "My classmates and I are still close, and it is exciting seeing my peers continue to find success in real estate development."
A fully immersive experience
The Clemson MRED program is not part-time or night school. Students attend classes full-time for either 12 months or 18 months, depending on their timeframe and existing knowledge base of the real estate development industry. Past students have touched areas in Charlotte, Atlanta, Nashville and elsewhere, attended Urban Land Institute annual meetings, spoken at TEDx talks, received a glimpse at Greenville projects under construction, and fully immersed themselves in the experience.
"You build close connections with your professors and your peers, and we have an opportunity to expose you to lots of different things that you might not have time for as a working professional," Read said. "The bad thing about a full-time immersive program like ours is that we currently are not set up to accommodate part-time students who are only taking a class or two while they continue to work in the real estate development industry. We're reconsidering that now, to see if we might be able to offer courses for the part-time professional. Because as the Upstate has grown, there's just more and more demand for that educational product, and we hope to be able to serve them in the next year or two. "
One thing, though, is unlikely to change: the program's focus on real estate development is not solely as a vehicle for investment, but something that has a profound impact on cities and the people who live there. It's no coincidence that Clemson MRED is not an offshoot of the university's business school— it's part of the College of Architecture, Arts and Humanities, and housed within the Department of Construction Development and Planning.
"Our program is very focused on kind of the human experience of real estate development: how do we deliver real estate development projects that improve cities and improve the lives of the people who live in those cities?" Read asked. "And we try to focus on that in all of our classes."
.