6 min read
Liz Truss is still in a strong position to succeed Boris Johnson as Prime Minister even after committing her first major campaign error this week.
Despite lagging behind throughout the early MP voting stage of the Conservative leadership contest, triggered last month after Boris Johnson was forced to resign over a succession of scandals engulfing Number 10, Foreign Secretary Liz Truss has maintained a consistent lead over rival Rishi Sunak since making it to the final ballot.
Truss' botched policy announcement on Tuesday, that suggested pay could be lower for public sector workers including nurses and teachers outside London, started to indicate her campaign might not be bullet-proof after all.
But two major polls of Conservative party members published since then suggest she is still riding high among those with a vote to install the next prime minister. YouGov found Truss to have a lead of 38 percent over Sunak, while ConservativeHome put her advantage at 32 percent.
A Truss campaign source told PoliticsHome that going into the weekend her big leads in the polls "reflects what we are seeing on the ground".
It will be a welcome end to a week that did not start well at all for Truss. In a press release sent to journalists on Monday night, the Foreign Secretary said that her government would "introduce Regional Pay Boards so pay accurately reflects where civil servants work", and that it would save £8.8bn if applied to all public sector workers in the long term. Critics said this would sound the death knell for the government's leveling-up agenda.
The Rishi Sunak campaign was initially cock-a-hoop.
While over in team Liz Truss there was a deafening radio silence, Sunak-supporting Conservative MPs and the Labor party were swarming around her explosive proposal with a barrage of scathing criticism.
Ben Houchen, the popular Conservative mayor of Tees Valley, said he had been rendered "actually speechless" by Truss's proposal. Simon Hoare, the Tory MP for North Dorset, told PoliticsHome that the policy "drives a coach and horses through the leveling-up agenda".
In a swift U-turn on Tuesday lunchtime Truss ditched the policy, and accused reporters of misrepresenting it – although she has yet to explain how the announcement made by her campaign had been misrepresented.
Figures in the Sunak campaign, buoyed by the Foreign Secretary's first major gaffe, started circulating a gif showing recent footage of Truss struggling to exit a room, with a U-turn road sign added to it.
"The lady is for turning," one Sunak backer said mockingly.
Sunak's supporters have since been brought back down to earth by Truss's persistent lead, something likely to be turbocharged by a video leaked to the New Statesman in which Sunak claims that while in the Treasury, he had tried reverse formulas "that shoved all the funding into deprived urban areas".
With four more weeks of voting, however, Truss is keen not to get complacent and a campaign source stressed that "it is notoriously difficult to poll Conservative party members".
Chris Curtis, head of political polling at Opinium, said that even when you factor in the difficulties of polling Tory party members, you would still need "the mother of all polling errors" for Sunak to actually be in the lead.
"There aren't many of them [Tory party members]we don't know their demographic profile, and a lot are incredibly old and so less likely to participate in online polls," he said.
"Because of that, this polling to be less accurate than standard, voter intention polling.
"That might make you think I am heading towards a conclusion of: who knows?
"But even if it is slightly less accurate, if polling is showing a 36 percent lead for Liz Truss, then conversations about errors are irrelevant. You would need the mother of all polling errors, the biggest in human history, in order for this race to be called incorrectly."
Figures in the Sunak campaign remain adamant, as PoliticsHome reported last weekend, that the contest to succeed Boris Johnson in 10 Downing Street is much closer than the polling suggests.
They will have taken heart from the Sky News debate on Thursday evening, when a large majority of Tory party members who made up the studio audience said that they wanted the former Chancellor to be the next Prime Minister.
But it is undeniable that Truss is the heavy favorite to become Prime Minister on September 5 heading into next week's hustings in Darlington and Cheltanham.
A source on her campaign said that her debate performances, which have improved significantly since the start of the contest, had taken her critics by surprise. "Some people used to say she came across as wooden, but they've had their perceptions proven wrong," they told PoliticsHome.
One Truss-backing senior Conservative MP said that while Sunak is "very articulate and personable", the Foreign Secretary's "lack of slickness is actually quite endearing".
"She comes across as a bit more down to Earth," they said.
Her endorsement this week from ex-Health Secretary Sajid Javid was seen as the latest example of heavyweight Tories detecting which way the wind is blowing, with Javid joining Ben Wallace, Penny Mordaunt, Nadhim Zahawi and Tom Tugendhat in backing the Foreign Secretary.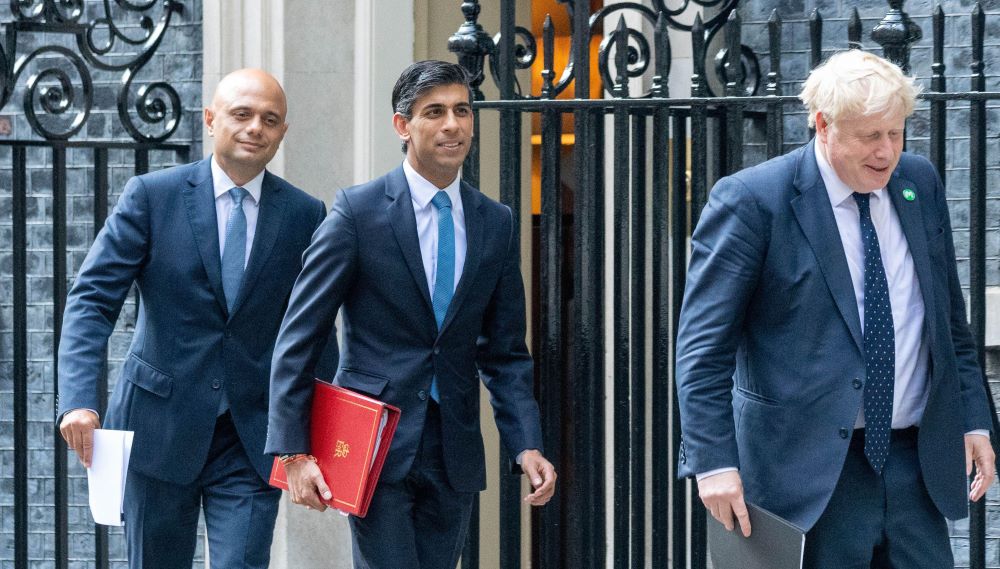 Some commentary around Javid endorsing Truss has suggested that it was a particularly personal blow for Sunak because the pair enjoy a friendship from their time together in the Treasury.
However, those familiar with their relationship say that this has been overstated, and PoliticsHome understands that Sunak did not ask Javid to join his campaign after he was eliminated from the race.
That's not to say Javid's decision didn't rile Sunak backers.
"Saj is a nice guy but he's also the guy who, despite all his tough talk on taking office as Health Secretary, was prepared to lead us into lockdown last Christmas because he was scared witless by a graph. So it's no surprise he's backing the Boris Johnson continuity candidate," one Sunak backer said.
Heavy speculation of who would serve in a Truss Cabinet also points to growing confidence in Westminster that she will be declared the next Tory leader and Prime Minister.
Her close ally Business Secretary Kwasi Kwarteng is tipped to be Chancellor while Suella Braverman, who urged her backers to switch to Truss when she was eliminated earlier in the contest, is in pole position to be the next Home Secretary. Therese Coffey, James Cleverly, and Simon Clarke are all expected to be given promotions if Truss enters Number 10 next month.
Prominent Brexiteers including Iain Duncan Smith and John Redwood have also been linked with high-profile jobs.
There is still around a month to go in the Tory leadership contest, but with most party members expected to vote in the next two weeks, it increasingly looks like it would now take something spectacular to derail Truss's bid to become Prime Minister.
PoliticsHome Newsletters
PoliticsHome provides the most comprehensive coverage of UK politics anywhere on the web, offering high quality original reporting and analysis: Subscribe