Regular readers will know that I've been suggesting the Reserve Bank of Australia (RBA) will start cutting interest rates in the second half of 2023 after it goes too hard on rate hikes and pushes the economy towards recession.
For example, last month I wrote:
The upshot is that the proportion of Australian household income going towards debt repayments will rise sharply, which will sap disposable income, restrict consumption spending and growth, and will put strong downward pressure on house prices.

At the start of the Global Financial in 2008, the RBA mistakenly hiked the OCR by 1.0%. After the economy ground to a halt and house prices began to fall, the RBA was forced into a sharp reversal whereby it slashed rates by 4.0% over just six months.

I can see similar happening again after the RBA again goes too hard on tightening. I wouldn't be surprised to see the RBA once again being forced to cut rates aggressively in the second half of 2023 to counter deep falls in house prices and a recession.
It seems the futures market now holds a similar view, tipping rate cuts over the second half of next year:
The futures market's official cash rate (OCR) forecasts also continue to moderate. Less than a month ago, it was predicting an OCR of 4.4% by May 2023 and has since shaved off around 0.9% from its forecast.
The market still remains too bullish, however. If its latest forecast was to come to fruition, then Australia's average discount variable mortgage rate would soar to 6.8% by mid-2023, which would still be nearly double its pre-tightening April level of 3.45%
Such a rapid increase in mortgage rates would throw many households into serious financial stress, would smash household spending, would crash the housing market, and would plunge the Australian economy into a likely recession.
For these reasons, the market's OCR forecasts are still far too hawkish and will once again be proven wrong.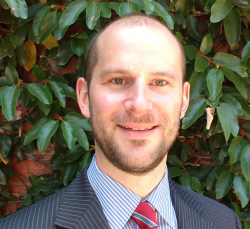 Latest posts by Unconventional Economist
(see all)