"This type of action not only addresses conduct of concern by one business, it sends an important message to others about the importance of compliance with the law."
The AER's annual compliance and enforcement report, to be released on Friday, shows the civil penalties – the result of court action taken by AER – were imposed for a range of issues including failing to protect vulnerable customers in need of life support equipment; technical breaches relating to the 2016 blackout in South Australia; and failure to put customers on hardship and payment system plans.
Hardship policy failures
Origin Energy was hit with the biggest penalty, $17 million, for systemic failures in implementing its hardship policy and assessing 90,000 customers' capacity to pay.
The $17 million was the highest civil penalty ordered under national energy laws to date.
Following an AER investigation, Alinta Energy waived more than $1 million in customer debt, after it had forced customers in vulnerable circumstances to make upfront payments or seek financial counseling, when it should have offered them access to payment plans or assistance to join the company's hardship plan.
EnergyAustralia was hit with a $12 million penalty for failing to register customers requiring life support equipment and failure to comply with an enforceable undertaking.
EA admitted it had failed to register thousands of life support customers and failed to notify energy distributors as soon as possible about the customers' use of life support equipment. The breaches occurred over a number of years from 2018.
Endeavor Energy was fined $474,600 for similar breaches.
There were also a total of $5.5 million in penalties for technical breaches of national electricity rules during the 2016 "black system" event in South Australia when the state was cut off from the National Electricity Market.
There was $3.5 million in penalties for various AGL subsidiaries (Hallett wind farms), $1.1 million for Pacific Hydro (Clements Gap wind farm) and $555,000 for Hornsdale wind farm for allowing their units to supply electricity into the grid at certain settings without getting proper approval from the Australian Energy Market Operator.
The proceedings came after an AER investigation into the circumstances of the black system event in SA, which resulted in the loss of power to 840,000 customers in September 2016.
Snowtown wind farms faced a $1 million penalty in December 2020 for similar conduct.
French company Neoen – which owns SA's big battery, the 150-megawatt Hornsdale Power Reserve – was hit with $900,000 in penalties for being paid in 2019 for market ancillary services to help keep the grid stable that it was unable to deliver after a frequency disturbance.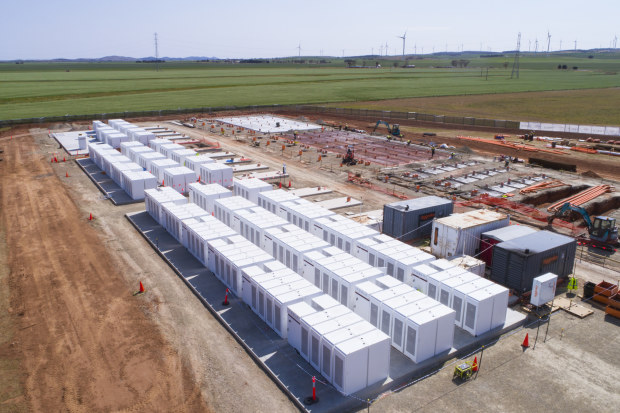 In July 2021, Pelican Point Power and Simply Energy paid infringement penalties totaling $200.00 for poor record keeping and reporting requirements ahead of gas auctions.
The AER said it was crucial generators complied with the laws and rules, especially as the energy grid transitioned to net zero emissions by 2050.
Australia was hit by a full-scale energy crisis last month as soaring prices and energy companies not bidding into the market forced the Australian Energy Market Operator to intervene and take over the wholesale electricity market.
Ms Savage said the 2022-23 compliance and enforcement priorities would focus on identifying consumers in financial difficulty, ensuring generators complied with bidding rules, and providing timely information to the market operator, particularly at times of significant market events.