Dr. Simon Mak
Executive Director
SMU's Caruth Institute for Entrepreneurship
.…on why you should dive in as an entrepreneur, via LinkedIn.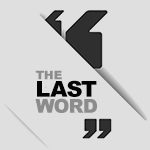 Besides his role at the Caruth Institute, Dr. Mak is a professor of practice in the Department of Strategy, Entrepreneurship, and Business Economics at the SMU Cox School of Businessand much more.
The Cox School is ground zero of North Texas entrepreneurship this week, as the site of Dallas Startup Week.
Mak is one of SMU's leaders in researching blockchain. He created an MBA class called Blockchain Entrepreneurship, where he taught about CryptoKitties as one of the first NFT (Non-Fungible Token) startup business models. He's traveled to London, Berlin, Malta, Kuala Lumpur, Singapore, Israel, Beijing, and Shanghai researching blockchain startups, and formed Genesis Blockchain Academy, LLC, a startup supported by the SMU Incubator.
Writing in LinkedIn, Mak says "I felt a special pull to this job, a calling if you will. So I went against common wisdom and advice and followed my calling, not really knowing what I was getting myself into."
More than 18 years later, he says working at SMU has blessed him "much more than I could have ever imagined," adding, "So my encouragement to you today is to take a chance and #FollowYourCalling, and you will experience life beyond your imagination!"
For all of you attending Dallas Startup Week and beyond, Mak has one other last word: "Best wishes in Entrepreneur-land!"
:::::
For more on what's new and next in North Texas, check out Every Last Word.

Get on the list.
Dallas Innovates, every day.
Sign up to keep your eye on what's new and next in Dallas-Fort Worth, every day.