Payment shock of rising rates not enough to tip us into recession, study finds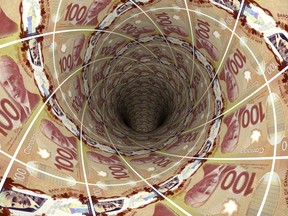 Reviews and recommendations are unbiased and products are independently selected. Postmedia may earn an affiliate commission from purchases made through links on this page.
Article content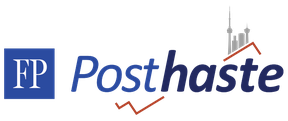 Good Morning!
Article content
You can bet that one thing the Bank of Canada is keeping an eye on as it raises interest rates is Canadians' household debt.
Canada ranks in the top 10 among OECD nations for the highest levels of household debt as a percentage of disposable income — above the United States and UK
There has been a lot of concern about how Canadians are going to handle this debt as interest rates rise and they simultaneously face the highest inflation they have seen in 40 years.
"For heavily indebted households, the bill could prove hefty," wrote National Bank of Canada economists Matthieu Arseneau and Daren King in a recent study.
Canadians who took out mortgages for 4.5 times their gross income — a not uncommon practice when housing prices shot up during the pandemic — could see payments increase by $187 to $281 from 2022 to 2024, which would absorb as much as 2.6% to 4% of their net income, they said.
Article content
But on a macroeconomic level, it's a different story, the economists argue. And here's why.
The accumulated debt of Canadians at the end of 2021 was $2657 billion, but not all of it is affected by rising interest rates.
With fixed-rate mortgages, insured ($520 billion) and uninsured ($891 billion) the effect will only be felt gradually as mortgages are renewed.
Variable rates, of course, go up as the prime rate rises, but for 67% of these mortgages, according to national estimates, the payments are fixed.
Only about 33% of variable rate mortgages ($181 billion) will see payments rise as the Bank of Canada raises rates.
Moreover, although 63% of households in Canada are homeowners, according to the Survey of Financial Security in 2019, almost half of them do not have a mortgage.
Article content
"This means that only 35% of households will have to deal with higher payments or mortgage loans and home-equity lines of credit," said National.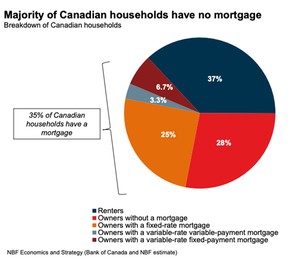 National estimates that Canadian households will have to pay $30.4 billion more from 2022 to 2024 because of higher interest rates. For the three years cumulatively that amounts to 0.65% of personal disposable income.
Considering that real disposable income grew on average by 2.2% each year over the past decade, a payment shock of 0.65% over three years "should slow consumption down a tad, nothing more," they wrote.
"While this is significant and expected to moderate consumption, in our opinion this shock alone is not enough to pull the economy into a recession."
Yet observers are not wrong to worry about the risks of recession, said the economists. Payment shock is only one way rising rates will affect the economy.
Article content
Canadians' wealth will also be hit by falling stock markets and housing markets, which will further sap confidence, not only of consumers, but also of businesses and industry.
"It is hard to say which straw will be the one to break the camel's back," they said.
________________________________________________________________
Was this newsletter forwarded to you? Sign up here to get it delivered to your inbox.
________________________________________________________________
SINK HOLE SINKS STOCK Shares of Toronto-based Lundin Mining Corp. slid Tuesday to the lowest in a year after a sinkhole about 32 meters wide and 200 meters deep yawned open near its Chilean copper mine over the weekend, forcing the miner to suspend work. The company, which is investigating what caused the hole, says workers and infrastructure were not affected and production is unlikely to be either. Still the news was enough to send Lundin down almost 7% in TSX trading Tuesday. Photo by Johan Godoy/Reuters
Article content
_________________________________________________

Deputy Prime Minister Chrystia Freeland and Wayne Long, Liberal MP for Saint John-Rothesay, will visit Port Saint John, New Brunswick, to meet with workers and discuss supply chains
Melanie Joly, minister of foreign affairs, will meet with her counterpart from Germany, Federal Foreign Minister Annalena Baerbock in Montreal
Ontario Premier Doug Ford and Monte McNaughton, Ontario minister of labor, immigration, training and skills development, will make an announcement in Stratford, Ont.
Harjit S. Sajjan, Minister of International Development and Minister responsible for the Pacific Economic Development Agency of Canada (PacifiCan), will announce funding to support organizations in BC's aerospace sector
Quebec Professional Association of Real Estate Brokers to release July home sales figures
Real Estate Board of Greater Vancouver to release July home sales figures
Today's Data: ISM US services index, US factory orders
Earnings: Nutrien, Sun Life Financial, Great-West Lifeco, Brookfield Infrastructure Partners, Iamgold, B2Gold, Algoma Steel Group, NFI Group, Ovintiv, Yum! Brands, eBay, Robinhood Markets, Under Armour
Article content
_________________________________________________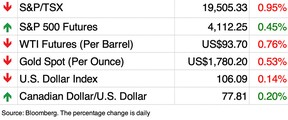 _______________________________________________________


_____________________________________________
Article content

Inflation is making just about everything cost more, but are Canada's handful of dominant grocery chains jacking up prices more than necessary? The Financial Post's Jake Edmiston investigates and discovers the answer is more complicated than it appears. Find out more about that here and have a look at this chart which shows how grocery profits have risen during the pandemic.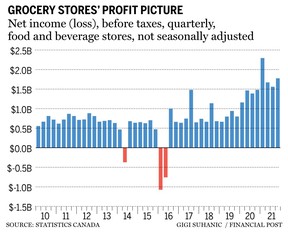 __________________________________________________

With more couples choosing not to get married, it's important to consider the financial implications of living common law and to know your rights if you ever need to leave the relationship.
While it may seem less complicated than marriage, these relationships come with their own legal conundrums.
Article content
Our content partner MoneyWise can help with tips and advice on how property ownership works in common law relationships.
__________________________________________________
Today's Posthaste was written by Pamela Heaven (@pamheaven), with additional reporting from The Canadian Press, Thomson Reuters and Bloomberg.
Have a story idea, pitch, embargoed report, or a suggestion for this newsletter? Email us at [email protected], or hit reply to send us a note.
Listen to Down to Business for in-depth discussions and insights into the latest in Canadian business, available wherever you get your podcasts. Check out the latest episode below:
Array